Viral videos of places like Lake of the Ozarks over the holiday weekend showed how willing people are to end the lockdowns and ignore restrictions even in a pandemic. Across North America from Parks both National and Theme, to beaches and casinos, tourist destinations are laying out plans with hopes of avoiding such scenes.
Canada's National Parks

More than half of Canada's national parks – including Banff in Alberta, Pacific Rim in British Columbia and Cape Breton Highlands in Nova Scotia – are to reopen next week. Twenty nine of the 48 national parks will reopen for day use on June 1, and there will be access to washrooms.
All national parks, historic sites and marine conservation areas have been closed since the end of March to slow the spread of COVID-19.
Minister of Environment Jonathan Wilkinson says, "It's an opportunity for folks, particularly those who live reasonably close to national parks, to be able to get out in nature in a manner that can allow physical distancing."
Wilkinson said parks such as Banff, Jasper and Waterton in Alberta will open day-use areas, trails and roads to visitors.
In Banff, the town and many of its businesses have been preparing for a June 1 reopening.
"This has been devastating for our town that relies solely on tourism as our economy," said Mayor Karen Sorensen, adding it was difficult to ask visitors to stay away. "We wanted to make sure we had protocols in place to make it safe not only for our community, but also for our visitors."
The town's council decided Monday to close two blocks of its often-crowded main street, Banff Avenue, to vehicles to make more room for pedestrians.
"If … people need to line up to get into one of our businesses on Banff Avenue, there will be space," said Sorensen. "There will be space for some outdoor patio seating and some outdoor retailing opportunities and there will still be space for outdoor pedestrian flow."
Banff is the country's busiest national park, with about four million visitors annually.
Other national parks reopening June 1 include Riding Mountain in Manitoba and Grasslands in Saskatchewan.
Wilkinson said some parks, including many in Northern Canada, will remain closed to reduce travel to areas sensitive to the spread of COVID-19.
"There's also some of the parks that are co-managed with First Nations, like Haida Gwaii, where the First Nation has asked that the park not be reopened," he said.
Camping, he said, won't be allowed in national parks until at least June 21.
The British Columbia Parks website crashed soon after it opened summer bookings for provincial campsites Monday, while Alberta Parks saw nearly 40,000 campsite bookings on its first day of rebookings.
Many provincial governments have reopened camping for June 1, but are only allowing their own residents to reserve spots to prevent non-essential travel.
Wilkinson said Parks Canada will have protocols in place, but the agency doesn't plan to put in restrictions by province.
Each park has those details on its website.
Several trails, including the famous West Coast Trail, in the Pacific Rim National Park Reserve remain closed until further notice – and most of the park will wait until June 4 to reopen.
All Cabot Trail lookouts in Cape Breton Highlands National Park will be open on June 1.
Wilkinson said he realizes Canadians have been through a lot in recent months.
"Many have stuck very, very close to home," he said. "One of the key things for us is trying to give Canadians opportunities to get out, as summer comes, to enjoy nature.
"It's part of what Canada is for most Canadians."
SeaWorld and Disney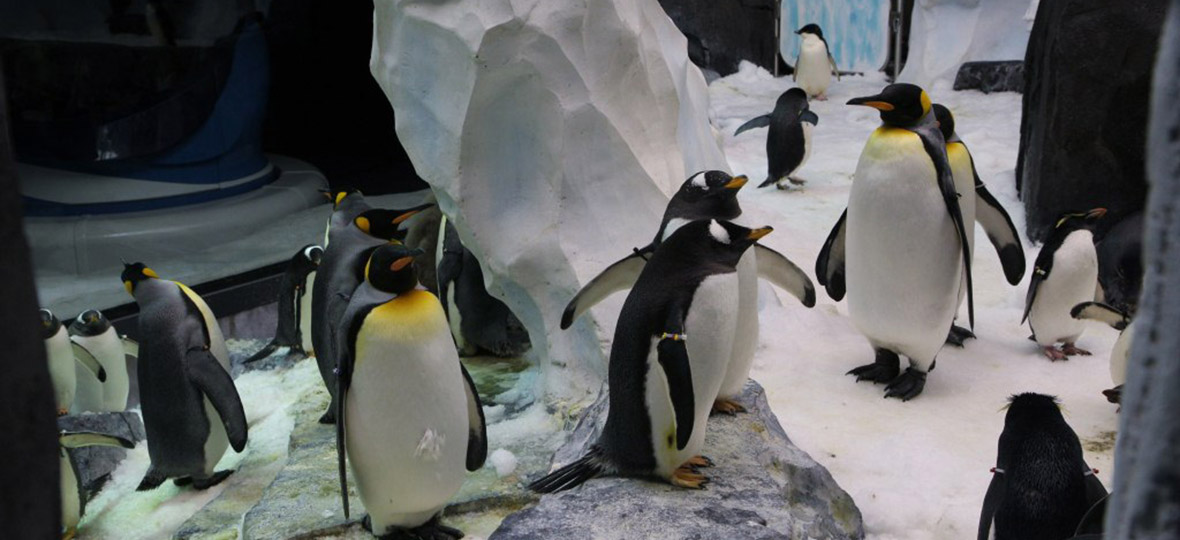 SeaWorld and Walt Disney World will reopen in Orlando, Florida, in June and July, according to plans a city task force approved Wednesday. The proposals will be sent to Florida Gov. Ron DeSantis for final approval.
The plan calls for SeaWorld to open to the public on June 11. Disney plans a tiered reopening, with Magic Kingdom and Animal Kingdom opening on July 11, followed by Epcot and Hollywood Studios on July 15. Last week, Universal Orlando presented its plan to reopen on June 5. That plan also has been approved by the Orlando task force, which sent its recommendation to the governor.
"We are developing a series of 'know before you go' communication vehicles and our objective is to reinforce our health and safety messages to guests before they arrive on our property so they are aware and prepared for the new environment," Disney's senior vice-president of operations, Jim McPhee told the task force. Disney World also plans smaller, soft openings prior to July 11, but no specifics were provided.
SeaWorld is planning an employee appreciation event on June 10 before opening to the public the next day, said Interim CEO Marc Swanson.
Both parks said they will require guests and employees to wear face coverings and social distancing will be enforced throughout their properties. Guests and employees will also undergo temperature checks before entering the parks. Disney employees will be required to do temperature checks before heading to work, McPhee said. They'll also undergo temperature checks at the park, he added. Fever is one of the symptoms of the coronavirus.
Fireworks shows, character meet-and-greets and parades will be suspended to meet social distancing requirements, McPhee said.
An inspection team from Orange County visited SeaWorld and Disney on Tuesday to see whether proposed plans would be in compliance with guidelines recommended by the US Centers for Disease Control and Prevention, officials from the parks told the task force.
Earlier this month, Shanghai Disneyland became the first of Disney's theme park resorts to reopen, with severe limits on the number of visitors allowed in, mandatory masks and temperature checks.
Casinos

Nevada's casinos will reopen next week, including those on the Las Vegas Strip. The casinos, which power Nevada's economy, were ordered closed more than 11 weeks ago. They will be allowed to open June 4, right before the weekend. From Lake Tahoe to Laughlin casinos started announcing plans Wednesday to lure back customers beginning June 4, with one downtown Las Vegas hotel owner buying more than 1,000 one-way airline tickets to boost interest around the country.
The promotions began the morning after Gov. Steve Sisolak lifted the casino shut-down order he imposed in mid-March to prevent people from spreading the coronavirus.
"It's on us," Derek Stevens, owner of the D Las Vegas, Golden Gate Hotel & Casino and Circa Sports said in a 30-second video about his airline ticket giveaway that doesn't require bookings at his properties. "Las Vegas needs you."
Not all properties will open at first and business will probably start slowly, said Virginia Valentine, president of the Nevada Resorts Association. Nightlife will be limited.
Casino giant MGM Resorts said it will reopen its Bellagio, New York-New York and MGM Grand resorts, and its Signature gambling-free towers. Caesars Entertainment will reopen Caesars Palace and the Flamingo in Las Vegas and its Harrah's properties in Lake Tahoe and Laughlin. The Cosmopolitan emphasized its open-air balconies over the Las Vegas Strip.
"I think it will ramp up as people come back, locals and drive-ins first and then air travel," Valentine said. "There's been a lot of careful, thoughtful planning going into this reopening. It's going to be important that we get it right."
Another Lake Tahoe property, Hard Rock Hotel & Casino, began offering rooms for $20.20 a night in a promotion marking the return of gambling that was shut down statewide for the first time since legalization in 1931.
Employees will be required to wear face masks at most of Nevada's 459 major gambling properties, and guests at many will be given free masks. Regulators want them to be encouraged to wear them.
Wynn Resorts, which led competitors more than a month ago by announcing plans for thermal imaging of employees and guests at all entrances, said it will book room and restaurants reservations at its two posh Las Vegas Strip towers beginning June 4. It will offer beauty salon, barber shop, spa and fitness centre amenities.
Temperature-scanning will be required by the state Gaming Control Board as a method to identify and stop people with a fever, generally registering 100.4 degrees Fahrenheit (38 Celsius) or higher.
Governor Sisolak cited a 35-day decline in the rate of new cases of COVID-19 and said the state is ramping up testing and contact tracing, and has hospital capacity to handle cases that emerge. Health officials report the virus has infected more than 8,100 people in the state and killed at least 396, mostly in the Las Vegas area.
He also approved in-person religious services for up to 50 people starting Friday. The governor, a Democrat, drew a Trump administration warning this week about his ban on religious gatherings of 10 or more people.
Acknowledging that outdoor summer temperatures in Las Vegas top 100 degrees, health officials advised 15-minute retests of guests who have 100.4-degree (38 Celsius) readings. Those still with high readings will get additional screening and possible medical referrals.
Casinos will encourage hand-washing and offer hand sanitizer while limiting guests to 50% of fire code capacity in gambling areas, restaurants and stores. Swimming pool lounge chairs will be spaced apart.
Gamblers will be limited to three at blackjack and other table games, four at roulette, six at craps. Some resorts plan to disinfect dice between shooters, clean chips periodically and change card decks frequently. Some will encourage the use of cellphones for touchless check-in, as room keys and to read restaurant menus.
Smoking will still be allowed, the Gaming Control Board said.
The governor said bars, restaurants, convenience and grocery stores with 15 slot machines can resume gambling operations. Nightclubs, dayclubs, buffets and large venues will remain closed.
LONG ISLAND
The sprawling suburbs of Nassau and Suffolk counties, where at least 4,000 people have been killed by the virus, were given approval Tuesday by Gov. Andrew Cuomo to begin reopening parts of their economy after nonessential businesses were shuttered for two months.
Construction, manufacturing, agriculture and retail with curbside pickup will be permitted in the first phase of reopening. Several popular beaches on Long Island opened last weekend with new rules for reduced capacity and social distancing.
The easing of some restrictions on Long Island leaves New York City as the only part of the state that has yet to begin the reopening process. Under guidelines set by Cuomo, reopening is tied to metrics including hospital capacity and trends in fatality rates.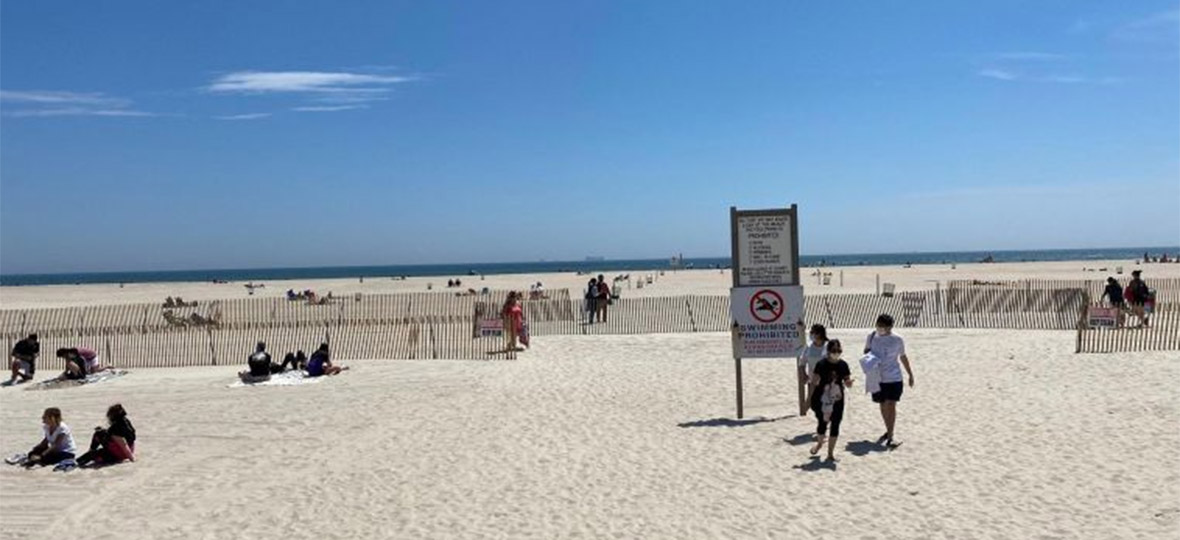 CUOMO TO WASHINGTON
Cuomo lobbied Donald Trump in Washington for help with massive New York City transportation projects and accused top Republicans of "abusing" states hardest hit by COVID-19 by opposing more aid. The governor wants to move quickly on billions of dollars' worth of infrastructure projects to jump-start New York's outbreak-ravaged economy.
Cuomo said he talked to Trump about two train tunnels beneath the Hudson River, an expansion of the Second Avenue subway line and a train linking LaGuardia Airport in Queens to Manhattan.
"If he gives us the green light, this is not going to be years of discussion. I have a shovel in the trunk of my car. We'll start this afternoon," Cuomo said during a briefing in Washington after meeting the president.
The projects require some federal funding or approval. Cuomo said he and the Republican president, who are often at odds, talk again next week.
Source: Travel Industry Today
OPENING UP: Restrictions are easing